Alpha-cash goal is to create best crypto-exchange platform with a strong investment offer.
For registration on alpha-cash you need a promotion code. It is not allowed to write this code on my website.
You can send an email to [email]akbitcoin@ist-einmalig.de[/email] an will receive promotion code.
Your investment time is maximum 360 days and you receive maximum 200%
Here is an example with 1 BTC from their calculator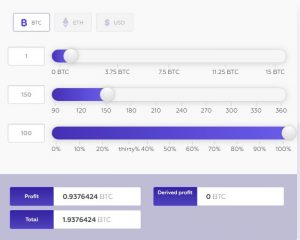 I started this investment with 0.25 BTC in August 2017 and withdraw only  0.04 BTC until now. Withdraw needs normaly 2-5 business days.
Here you can see my portfolio until now.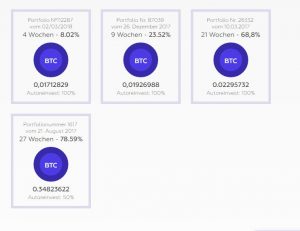 Please note: Website is only in russian until now, but should be available in other languages soon. Support is very fast and there you can write in english. You can use google translator, to see it in your language.
Please remeber: You make this investment on your own risk and can lose everything.